Thai Massage available in air conditioned comfort on a sturdy raised massage table in Buriram. Certified Female Masseuse.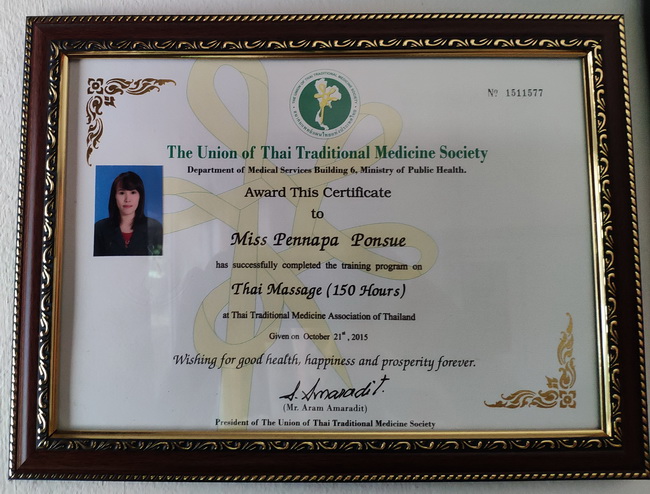 Miss Pennapa and the other female masseuse are certified and trained in Thai Traditional Massages. One hour in a comfortable Buriram Massage establishment on a raised massage table is a step up from most massage shops near the railroad tracks. Foot massage | shoulder massage | thigh massage available in Buriram. Request relief from pain points with the female masseuse.
Thai massage typically entails the masseuse performing a series of intense stretches on a fully clothed client. Loose fitting top and bottom provided for your comfort in Buriram.
Benefits of the Buriram Thai Massage: Improved flexibility, greater range of motion, and temporary relief from pain are just a few of the benefits of Thai massage.
Try this massage if you want help achieving deeper stretches and like the idea of remaining totally clothed during a massage.