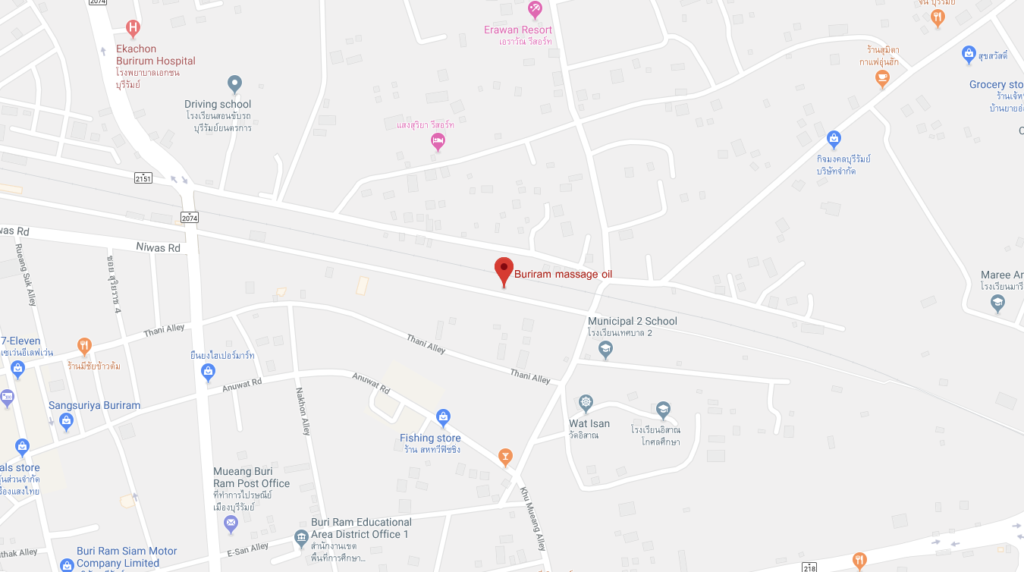 Phone 098 956 2208   gps:  15°00'03.9″N 103°07'03.2″E
Two Blocks from Paddy's Irish Pub and Two Blocks from the Tesco Express in Buriram. Google street view is outdated.
28 13 Tambon Nai Mueang, Amphoe Mueang Buriram, Chang Wat District Buriram 31000
video of Buriram Massage Parlour exterior and inside the massage facility in April 2019.
email: admin@burirammassage.com  (not to book an appointment)
Located one block from Wat Isan.  Five shops down from Nekromantix Night Club. Buriram Massage open 7 days a week.
You can book in advance via facebook | line or on the telephone. Walk in customers welcome, yet you have the option to book in advance.