The current December 2019 Buriram One Hour Massage fee at Buriram Oil Massage. No idle chit chat during your Buriram one hour massage sessions at this top rated massage shop located in Buriram two and one half blocks from Paddy's Irish Pub.
300 baht for one hour oil massage in Buriram.   200 baht for Thai style one hour massage. The Most popular massage treatment at Buriram Massage is the 500 baht "Full Body Massage". Also known as a Swedish Massage. Includes head & shoulder massage| Foot Massage with the full body massage. It is not a "body to body massage". That full Pattaya service is at the Thepnakorn Hotel or a three story massage parlour near Home Mart. Buriram Massage provides only real massages.   Also popular is 400 baht for one hour aroma massage. 400 Baht for Coconut Massage. Odorless oil very effective for pain relief. Aromatherapy massage is a massage therapy using massage oil or lotion that contains essential highly concentrated plant oils. During an aromatherapy massage, you may absorb them through your skin in the private Buriram massage parlour.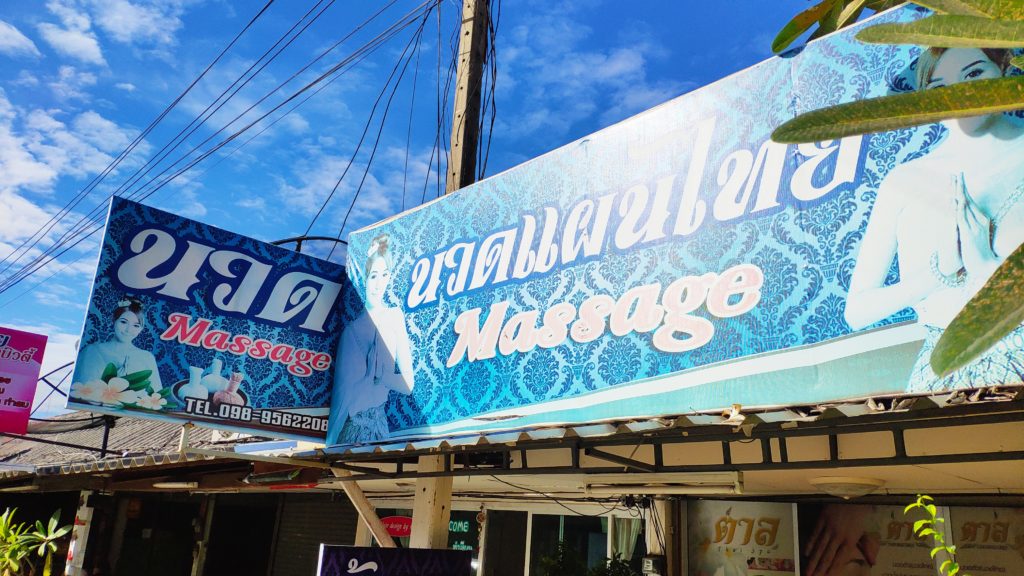 See the posted prices for Foot Massage | Aroma massage | Thai Massage | Oil Massage | Shoulder Massage in Buriram. Private Hot Shower included before and after oil massage at the Buriram Massage Parlour. Other massage shops in Buriram near Home Mart charge 500 baht and higher for one hour oil massage. Shop near the Honda Big Bike charges 600 baht for one hour. Read the google maps reviews or facebook reviews and you will realize which Buriram massage parlour is a best experience. No photos ever requested of massage clients. No need for photos of a massage customer, famous or not famous. Some other massage shops in Buriram take photos of customers to post on social media. You should come to enjoy a massage in Buriram and NOT be part of an advertising campaign. Telephone, Line Message or Facebook message to reserve a massage session. Walk in customers are welcome, but you may book in advance if you desire. There is a sign board at the front door which will tell you the next available massage appointment time in Buriram.