The current July 2019 Buriram One Hour Massage fee at Buriram Oil Massage. No idle chit chat during your Buriram one hour massage sessions at this top rated massage shop located in Buriram two and one half blocks from Paddy's Irish Pub.
300 baht for one hour oil massage in Buriram.   200 baht for Thai style one hour massage. Most popular is 400 baht for one hour aroma massage. Odorless oil very effective for pain relief.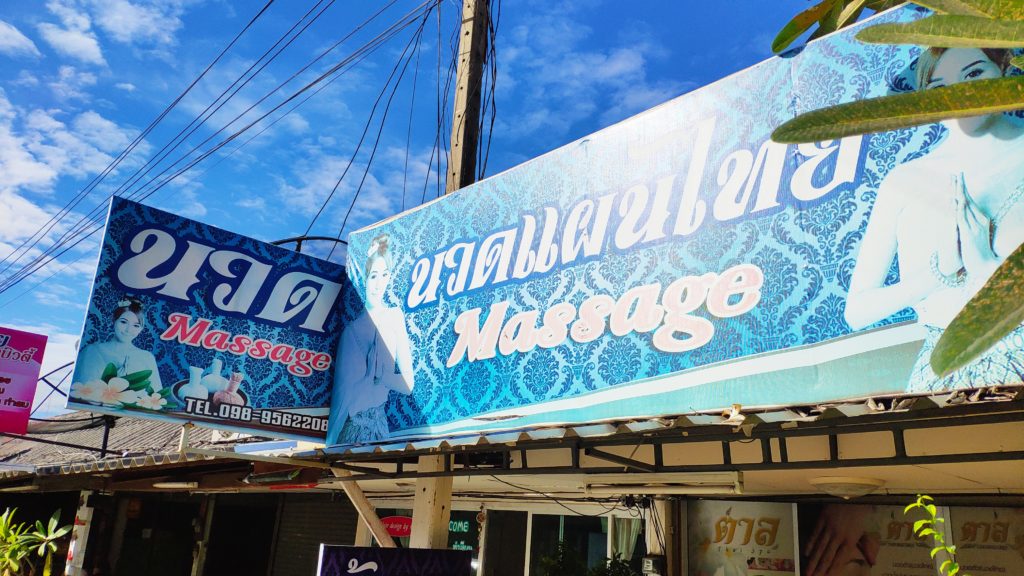 See the posted prices for Foot Massage | Aroma massage | Thai Massage | Oil Massage | Shoulder Massage in Buriram. Private Hot Shower included before and after oil massage at the Buriram Massage Parlour. Other massage shops in Buriram near Home Mart charge 500 baht and higher for one hour. Shop near the Honda Big Bike charges 600 baht for one hour. Read the google maps reviews or facebook reviews and you will realize which Buriram massage parlour is a best experience. No photos ever requested of massage clients. No need for photos of a massage customer, famous or not famous. Some other massage shops in Buriram take photos of customers to post on social media. You should come to enjoy a massage in Buriram and NOT be part of an advertising campaign.