Welcome to Buriram Full Body Oil Massage.
OPEN 7 days a week Come relax in Buriram
The Massage studio has a heater as well as air conditioning
OPEN January 23rd through January 26th
OPEN normal hours 9:30am to 8pm all week
You may book in advance or Walk-In customers are welcome.  
Women and Men customers welcome, ONE at a time.
Please come for a healthy enjoyable relaxing private massage in a heated massage studio which also has a shower water heater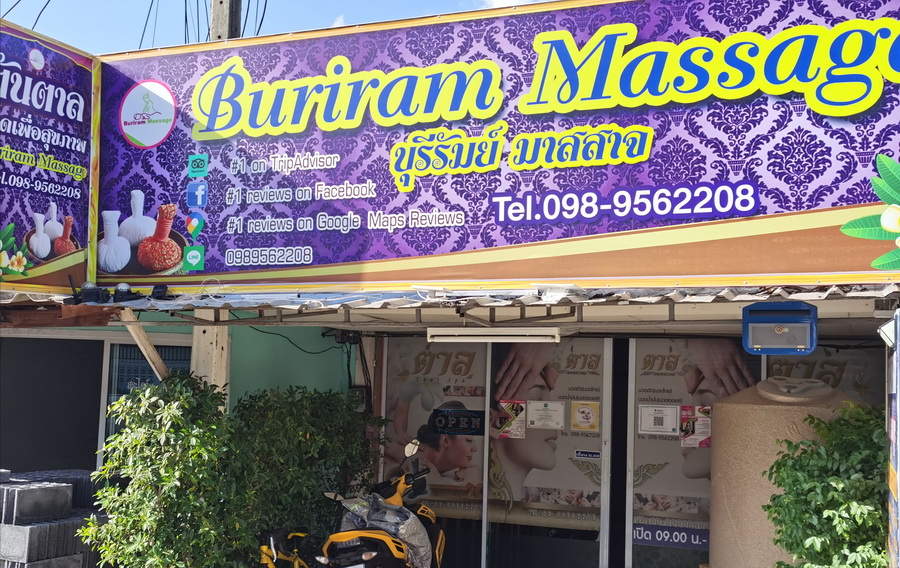 Two blocks from Paddy's Irish Pub | Two blocks from Tesco Express Buriram. See map here.
Please Phone 098 958 2208 to reserve. Or line message
you may contact via Facebook
Walk in massage clients are welcome, but you may also reserve in advance. Full Body Oil Massage are popular. Miss Pennapa is Happy the travel restrictions are Ending. You can be assured of the Best Massage In Buriram with Miss Pennapa.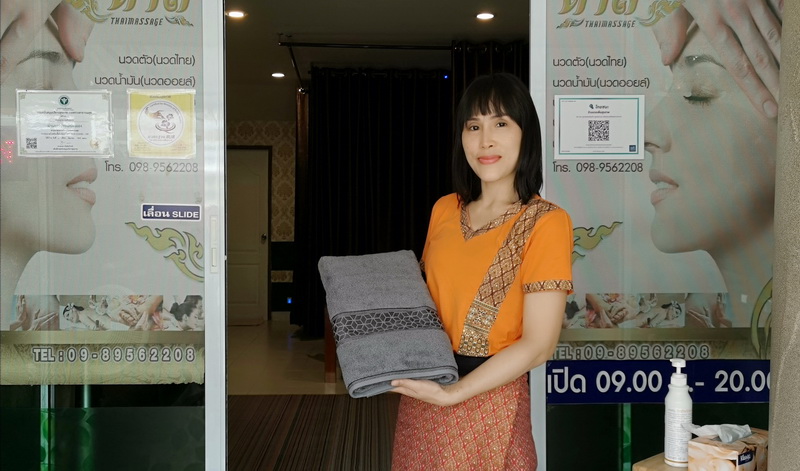 Buriram Massage has been serving women and men 7 days most weeks since October 2015 at the same comfortable Massage Studio located at 13/28 Lang Sathani Rotfai Road in Buriram. The first of seven massage studios on the side of "Massage Alley" if you head from the Buriram Tesco Express or Paddy's Irish Bar. Thai Massage | Full Body Oil Massage | Back Massage | Coconut Oil Massage | Sports Massage are highly rated at Buriram Massage. Now officially open in December 2020, the hours for massage are 9:30am to 8pm. You will be able to send a message via Facebook, or "line app" or the telephone. If you show up in person, and Miss Penapa already has a client,  there is a signboard at the front door listing the next available time for a massage. Only one client in the massage studio at a time for your comfort and privacy. No photos ever of clients. A hot shower before and after massage available inside Buriram Massage Studio.  Bonus Free Gift Bag handed to clients at the end of the massage by Miss Pennapa.