Welcome 9:30am to 8pm daily to Buriram Full Body Oil Massage. Normally Open 7 days a week for Thai Massage | Oil Massage
Due to Health Crisis in Thailand all Buriram Massage Studios are CLOSED by Public Health Orders.   NOT OPEN NOW.
No customers allowed March 21 onward. Government Orders
Miss Pennapa hopes to be open April 15 2020 but that could change
Studio is spotless and cleaned after every client. However due to mandated Closure of all studios, Miss Pennapa is repainting and being prepared for the Grand Opening of Buriram Massage Studio in April 2020 or May 2020 contingent on Buriram Governor orders. Improving the Massage studio during this forced closing will make for an even better customer experience.
Massage prices when the studio is allowed to open again are:
300 Baht One Hour unscented Oil Massage
400 Baht One Hour Aroma Massage or Coconut Oil Massage
500 Baht One Hour Full Body Massage (neck, Head, Feet, Body)
200 Baht One hour Thai Traditional Massage
Two and one half  blocks from Paddy's Irish Pub | Two blocks from Tesco Express Buriram. See map and get directions here.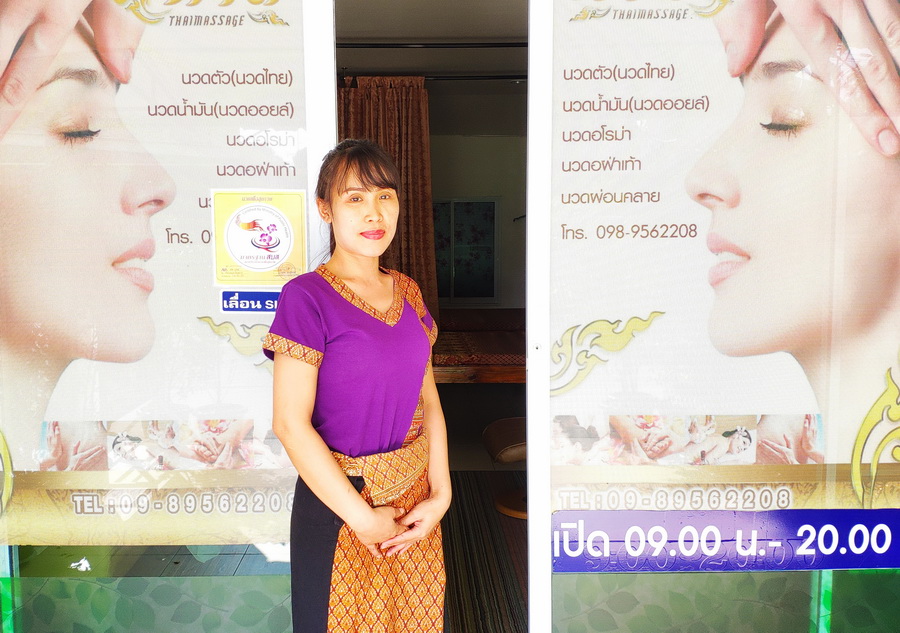 Experience a massage in Buriram from a pleasant and skillful female masseuse. In Buriram and in need of a worthwhile Foot Massage | Scalp Massage | Traditional Thai Massage | Deep Tissue Massage or Full Body Oil Massage.
Deep-tissue massage is ideal for releasing chronic tension and may also help improve your range of motion.
If you suffer from chronic aches, and pains, or want more satisfaction than classic Thai massage offers come to Buriram Massage. Only one masseuse on duty to serve clients. Until the current crisis is over a pause on couples massages. Never two ladies for one man at this massage studio. No massage services available due to Government Orders. 
Easy to find on google maps and only two and one half short blocks from Paddy's Irish Bar & Restaurant. The first of eight massage establishments on the same block. Top Reviews on facebook | trip advisor | google maps 2020. No photos ever taken of customers. Always cleaned up between customers.